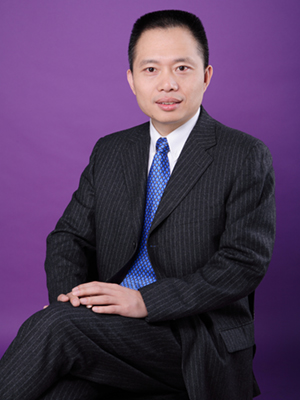 He Zhonglin
We always think an excellent corporate culture is crucial to our company's development. We insist on absorbing others' strong points in an open-minded way, give consideration to our industry's nature and our company's actual situation, so as to accumulate and carry forward a corporate culture that has the features of the age.
We require our management departments to follow the principle that "there's no minor matter in the company; all kinds of work, whether important or trivial, must be done in person; details decide the result; we should keep on improving and strive for perfection", so as to serve our company's development and serve our employees.
We respect and cherish capable employees, give full play to our employees' initiative, so as to make every employee feel happy to work. We strive to provide every employee with the space for development and the opportunity to realize their value. We lay emphasis on training employees' team spirit, pay attention to perfectly integrating employees' characters with our corporate culture, so as to let every employee grow with the company.
We keep in mind all the time that science and technology are the primary productive forces. We require our technical staff to have the sense of historical responsibility, the awareness of innovation and the challenging spirit. A strong R&D team is the guarantee of our leading technologies. We have the confidence to stand at the forefront of world technologies all the time, be the guide for our peers and become an important force for promoting the entire industry's development.
We insist on taking the road of serving the country by industry. As a leading company holding advanced technologies in applying security chips and smart cards to metering devices in public utilities, we are committed to providing users with safer and more practical product solutions, so as to guide and promote the development of global intelligent instrument data security. We promise while providing users with long-term technical support and services, we will make more important contributions to technical improvement! We sincerely thank everyone who has cared and supported RT-HITECH!
Board Chairman: He Zhonglin